Oh my, from the moment I saw these wonderful pictures I was GLUED to this blog ….What a charming collection of SNOWMAN FUN…!!!  And SNOWBALL DOUGHNUTS…!!! HOW CUTE…:)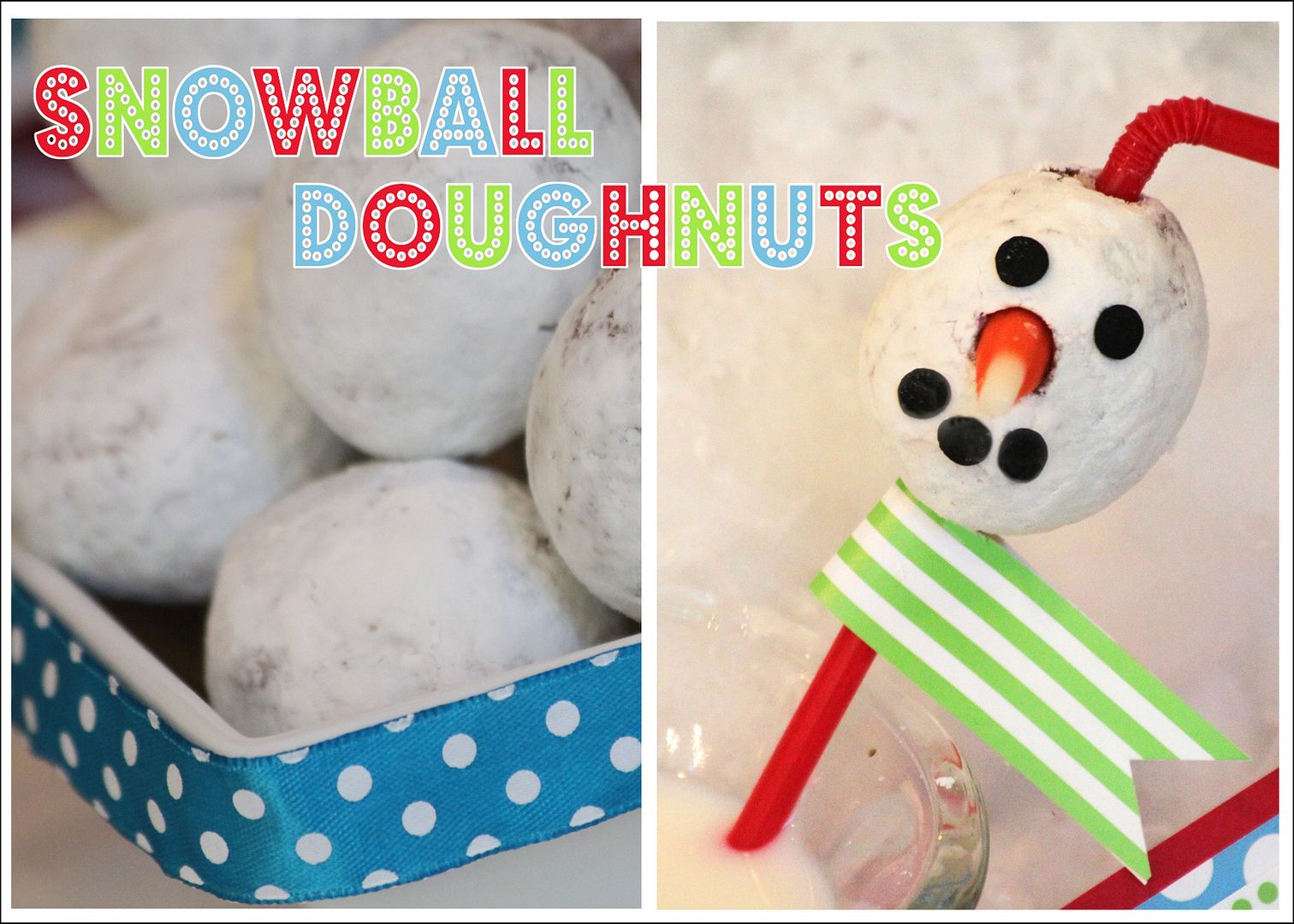 The Red, White and Blue theme is SO FUN and HAPPY…!!! From adorable little Snowman place card holders to SWEET CUPCAKE WRAPS….Perfect Party Touches…!!!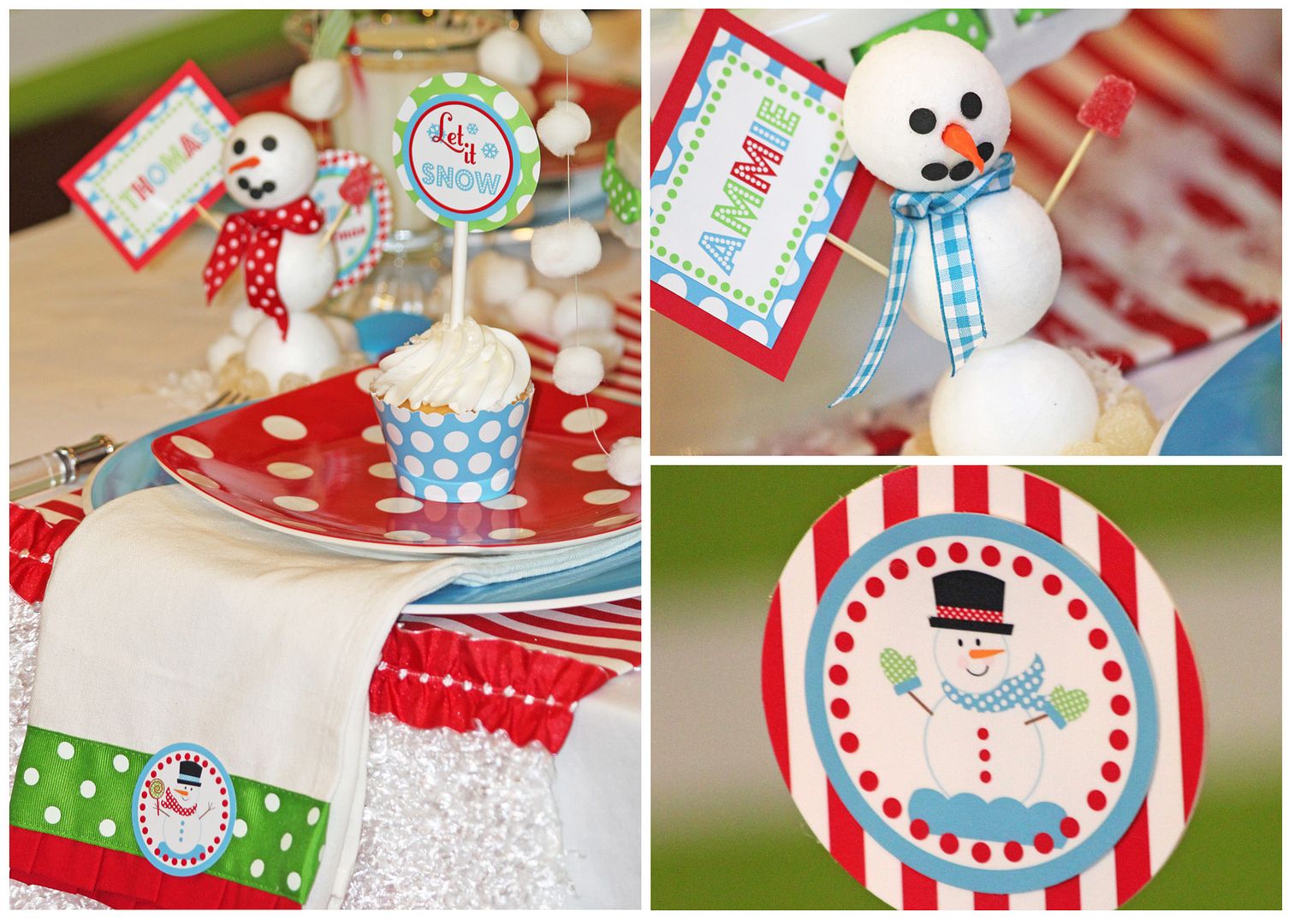 Polka Dot Fun that's for sure….LOVE the hanging garland and those Red Dot Plates….and is that just a glass of MILK with that FUN SNOWMAN STRAW tucked inside.

I love HAPPY….and this party table takes the prize for HAPPY…!!! Look at the charming napkins there with the green dot ribbon border…SO CUTE..!!
But wait….there's MORE…..NOW, time to Take a Seat…:) And check out these Party Seats…I'm sure these party guest had a blast at this SNOW CUTE Party Bash…!!! 

This talented gal sells her graphics as downloads so YOU can create a SNOW Party just like this…!!!  Please visit Amanda's blog to see MORE of these SNOW PARTY PICTURES and be sure to grab these fun winter graphics while they are still 50% off…!!!   Thanks Amanda for sharing these HAPPY SNOWMEN and TREATS……GREAT JOB…:)
NOTE:
I'm looking for HOLIDAY PARTY IDEAS….So send those pictures to me so I can share them with all…!!!
Your Creative Party Hostess
Dianne