This Airplane Birthday was originally hosted by Nounces Designs.
——
I love airplane themes. I did one for my son for his first birthday party and there are just so many fun things you can do with this theme. One of my favorite things with an airplane theme are the invitations! Birthday invitations that look like a boarding pass are just too cute and these days….I guess they are also very retro! (LOL) The idea to have the party favors waiting for the guests in the "baggage claim" area….GENIUS!! I seriously love that! And the clever use of the cheerios box for the "suitcase" deserves high praise. Very creative use of an item we would normally throw out! Oh…and you really must take notice of the "in flight meals"! Amazing!!
Have a look, leave a comment, and then hop on over to Nounces Designs to see what else she's got going on!
Enjoy Nounces Design's party…..
____________________________________________________________
After what seemed like months of planning, the party is already over. The inspiration for the party came from the invitations.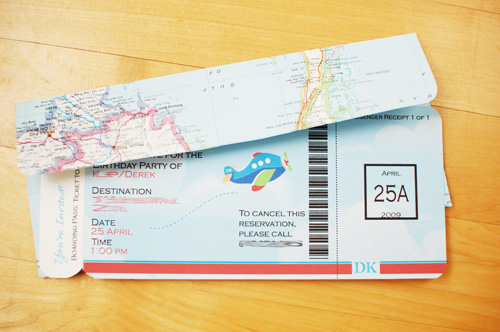 Hard to believe he is already two! For the goodies bags, I painted a Cheerios box brown, I then cut two pieces of brown paper into the shape of a suitcase and attached one to either side. To dress it up a bit, I used two stripes of yellow cardstock and travel stickers. I think they turned out pretty good. The adults were also sent home with a goodie bag, chocolate chip cookies….YUM!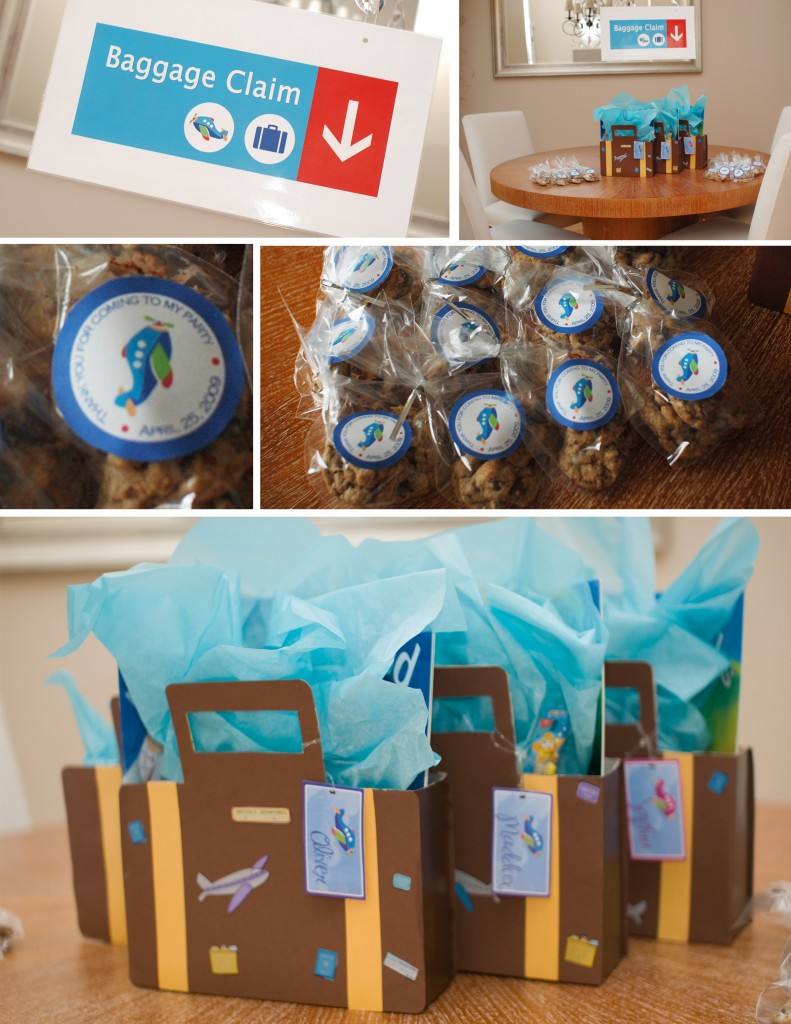 I went back and forth about the cake. I didn't know if I wanted to go with cake or cupcakes. I couldn't decide…so I went with both! Dan and I made the cake topper airplane out of Crayola Model Magic. Derek loved seeing the airplane on everything. He would get so excited every time he saw it. For the cupcakes, I added flags. Some with the airplane graphic and the others with his age, 2.
Aww, I love the picture of him blowing out his candles. Such a big boy!
I probably got a little carried away with the airplane theme. I decided to serve the guests, pre-packaged lunches.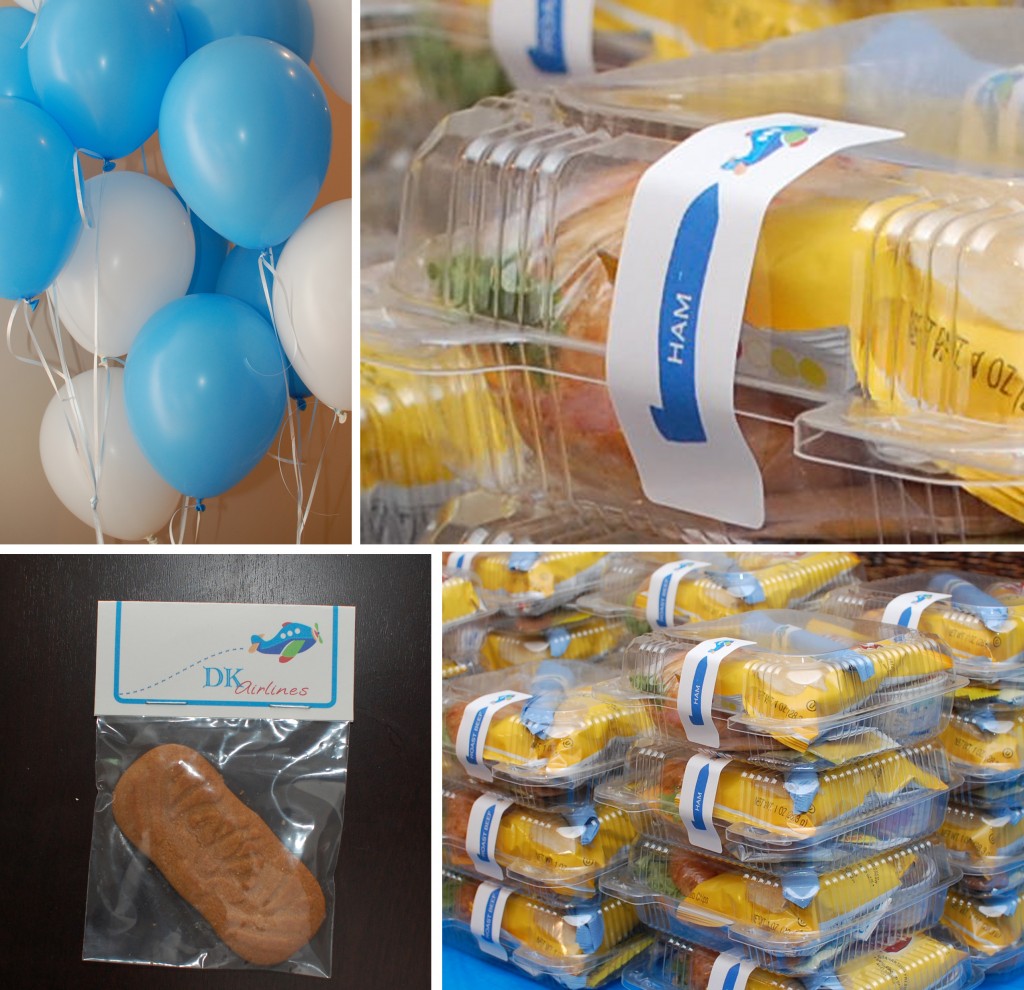 The kids had a great time playing with all the toys Derek received.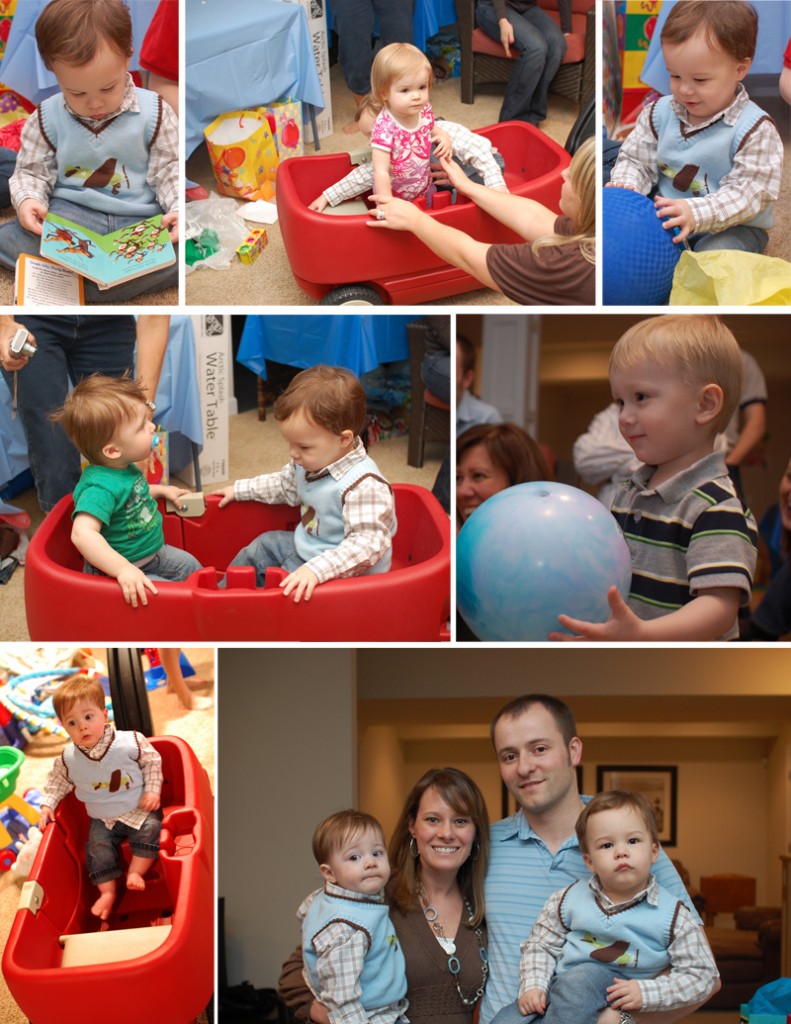 Thank you to everyone that helped us celebrate Derek's birthday!